If you looking for the top writing assistant tool and have a bit of confusion because their many writing tools are available, do not worry I have the answer.
Developing powerful writing skills is essential for individuals desiring to become writers, marketers, or students.
In recognition of this significance, multiple online writing tools have emerged, providing valuable assistance in improving one's writing abilities.
Among the top writing assistant tools available, two notable options to consider are Wordtune and Grammarly.
These tools can greatly contribute to refining your written skills.
In this article, I will do a comprehensive comparison of Wordtune Vs Grammarly, And how they can help to upgrade your writing skills.
So, let's get started!
Wordtune Vs Grammarly: What Are The Main Differences
Wordtune and Grammarly are two writing tools that differ mostly in their respective areas of expertise.
Wordtune focuses on polishing the content, whereas Grammarly seeks out mistakes and provides advice on how to fix them.
The key distinctions between Wordtune and Grammarly are as follows:
Focus: The primary objective of Wordtune is to assist users in rephrasing and enhancing their written work, while Grammarly's main focus is to rectify language, spelling, and punctuation errors.
Features: Wordtune offers several features, including suggestions for restructuring words and a selection of writing styles for users to choose from. Users can adjust the formality and tone of their writing to suit the intended audience. In contrast, Grammarly aids in identifying typos, correcting grammar, and expanding the user's vocabulary.
User interface: Both Wordtune and Grammarly boast user-friendly interfaces, making them easy to navigate. When it comes to making quick text revisions, Wordtune proves to be more user-friendly. However, if detailed feedback on a wide range of writing errors is desired, Grammarly is the preferred option.
Pricing: Grammarly provides both a free version with basic features and a paid version with more advanced functionalities. On the other hand, Wordtune offers a free version with a limited set of tools.
| | | | | |
| --- | --- | --- | --- | --- |
| Wordtune Vs Grammarly | Availability | Pricing Option | Can Use For | Available Key Features |
| Wordtune | Google Docs, Wordtune browser extension, and Microsoft Word. | Pricing starts at $9.9/month | For those looking for a tool that'll rewrite sentences more clearly. | Style editor, sentence rephraser, and engagement metrics. |
| Grammarly | Google Docs, Grammarly desktop and mobile app, Microsoft Word, and browser extension. | Pricing starts at $ 12/month | Writers, students, and business owners looking for a writing companion that'll spot mistakes. | Writer feedback, integration features, and discounted team plans. |
Grammarly Overview
Grammarly is a valuable writing assistant tool for checking grammar and improving writing across various platforms.
Users highly praise its reliability and user-friendly interface.
With its advanced AI technology, Grammarly proves to be an effective grammar checker capable of identifying errors even after multiple rounds of editing.
It offers additional services like plagiarism detection, word improvement suggestions, and identification of the text's dynamic tone.
Even the most skilled writers are prone to human errors, but Grammarly's writing assistance effortlessly rectifies them.
By using Grammarly for editing and proofreading, writers can save valuable time and effort.
Also The cconvenient add-on features of Grammarly enhance the overall user experience, making it a remarkable tool that seamlessly integrates into mobile devices and keyboards.
If you wish to know more about Grammarly, read our article Grammarly review.
WordTune overview
Founded in 2018, Wordtune is a unique platform that revolutionizes the way people read and write by using natural language instructions.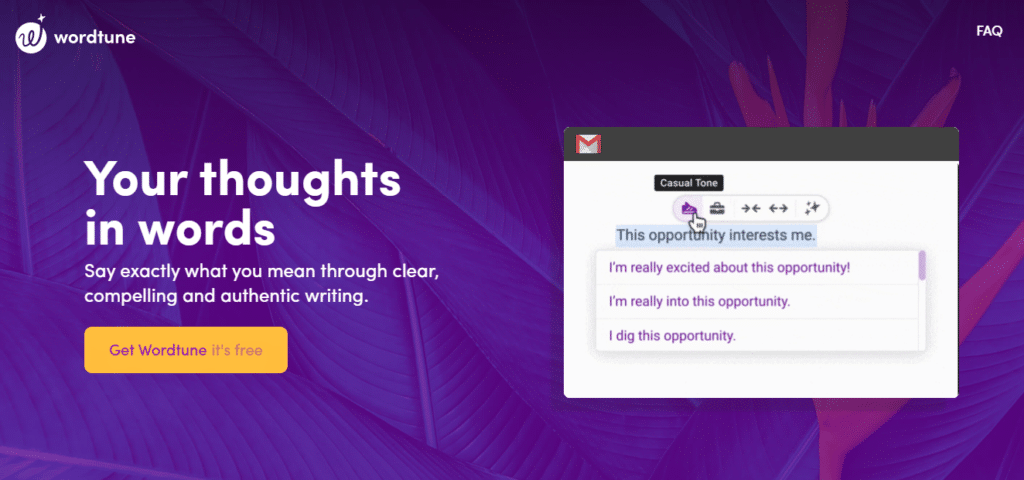 One of its remarkable features is its ability to transform complex sentences into simpler ones without compromising the intended message.
Unlike Grammarly, which primarily focuses on tone detection, Wordtune goes a step further by allowing users to modify the style of their content.
This affordability factor makes Wordtune an excellent choice for website owners, content marketers, and students alike.
Moreover, Wordtune enables users to rephrase words in 9 different languages, surpassing Grammarly's language translator, which has not received recent updates.
Wordtune Vs Grammarly: Pros & Cons
Wordtune Pros & Cons
| | |
| --- | --- |
| Pros | Cons |
| Great online grammar checker | Limited integration options |
| Offers translator tool | |
| Provides high-quality paraphrases | |
| Modify the voice you use in your writing | |
| Affordable pricing options | |
| Free plan available | |
Grammarly Pros & Cons
| | |
| --- | --- |
| Pros | Cons |
| Simple and clean UI | Expensive to use |
| Extra-checking website editor | No free plan for paid plan |
| Plagiarism checker | |
| Genre-specific real-time adjustments | |
| No free plan for a paid plan | |
| Free plan available | |
Wordtune Vs Grammarly: Key Features
Both Wordtune and Grammarly are powerful tools for editing. Let's look at the different parts so you can choose the one that best fits your needs.
Wordtune Key Features:
This tool effectively uses AI and performs fast checks.
It is capable of transforming text to sound more natural and human-like.
Operating as a reliable and efficient shortcut on your computer, it delivers impressive results in a timely manner.
It offers a specialized online editor to ensure accurate spelling and grammar in your work.
It is also capable of handling lines from languages other than English, allowing for easy translation and adaptation.
With its adaptable approach, it enables rephrasing to achieve the desired tone.
Additionally, it provides the flexibility to adjust line lengths to maintain a desired word count. Enhancing readability captivates readers and makes the content more engaging.
The included style tool empowers users to customize their writing style according to their preferences and requirements.
Grammarly Key Features:
It replaces incorrect prepositions and eliminates unneeded words.
Provide a browser extension that allows you to correct and proofread your work at the same time
For iOS users, it is available in Chrome, Firefox, Edge, and Safari
Both Android and iOS users can access the mobile version
It offers a preferred language function that allows you to write content for your clients in their native English
It is available in American, Australian, British, and Canadian English
To provide accurate findings, their plagiarism checker crawls millions of websites
Modern punctuation detector
Interesting vocabulary booster
It includes a writing style interactive and user-friendly
Who Is For Wordtune?
Wordtune presents an innovative approach to sentence rewriting, offering students the ability to rephrase their sentences effectively and eliminate any instances of duplication.
In the realm of college and university academics, the clarity of one's writing is highly valued.
To enhance your writing, Wordtune provides a convenient Chrome plugin or Word add-in that requires multiple modifications to be made to achieve the desired outcome.
Freelancer
If you're a freelance writer who often works with specific word counts each day, Wordtune provides the convenience of suggesting longer or shorter sentence alternatives.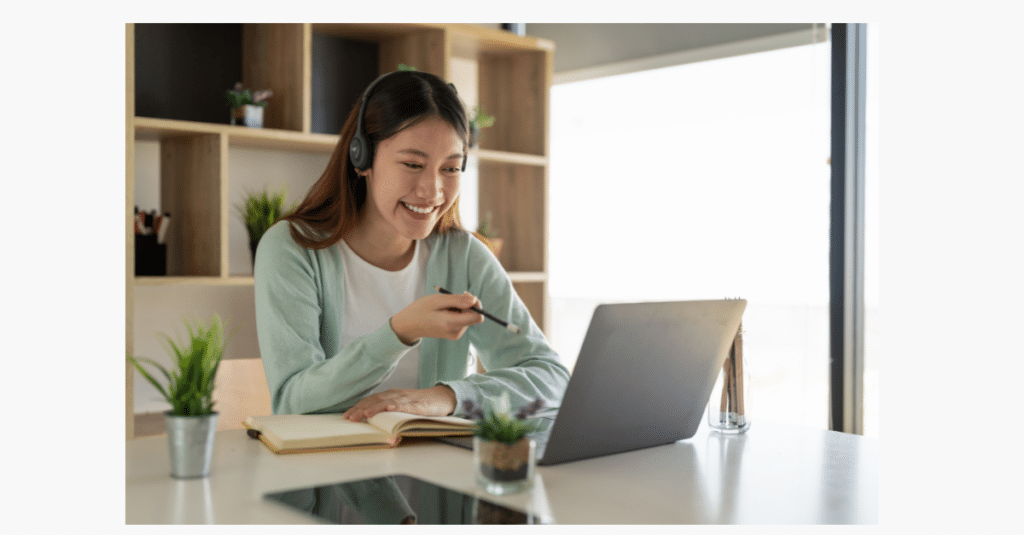 Simply paste your text into the extension, and let it take care of the rest for you.
In addition to aiding in sentence construction, rephrasing your sentences will enhance their uniqueness, ultimately boosting your SEO rankings.
With Wordtune, you can ensure that your content remains at the forefront of search engine results pages (SERPs).
Website Owners
If you're looking to enhance the content on your website, Wordtune is an incredibly useful tool. It comes in handy especially when crafting engaging blog posts.
Once you've completed writing an article or a blog post, simply copy and paste it into Wordtune.
This powerful tool allows you to effortlessly make the necessary spelling and grammar corrections.
Furthermore, if you come across a sentence that seems challenging to read, Wordtune offers you multiple alternative rephrasing options with just a click.
Students
When teachers grade students' assignments, one crucial aspect they consider is how easy the content is to read.
It is important for your essay to be clear and comprehensible. However, achieving this often requires multiple rounds of editing.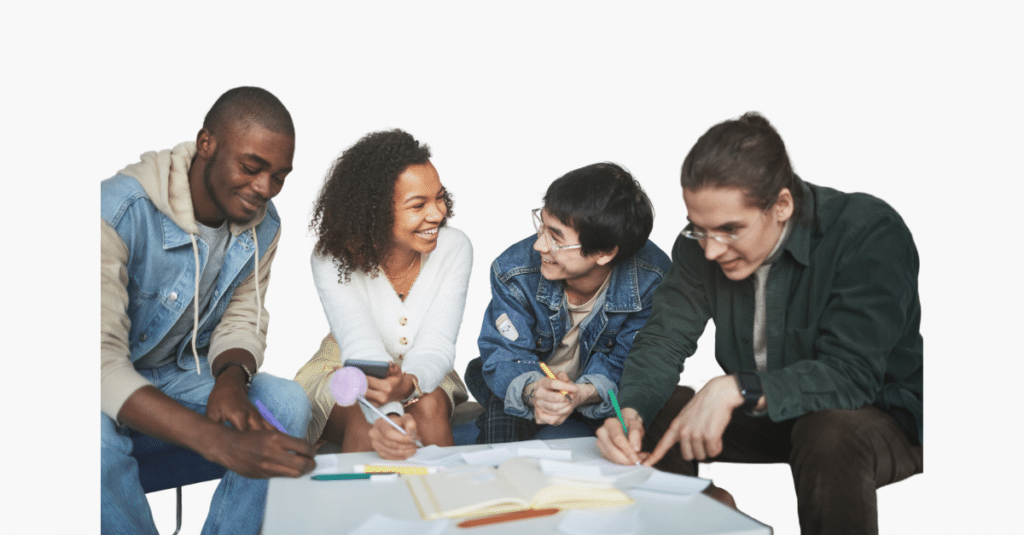 This process can become tiresome, especially when you're under pressure to meet a tight deadline. Fortunately, with the assistance of Wordtune, you can quickly identify wordy sentences and rephrase them within seconds.
Once you start using Wordtune, you will immediately notice an improvement in your grades because your assignments will become more precise and focused.
Additionally, Wordtune offers a more affordable alternative to Grammarly, which is particularly beneficial for students who are on a tight budget.
Content Creators
If you work as a content marketer, one of your key tasks is to effectively convey the worth of your product to your audience in a manner that is clear and straightforward.
This becomes even more crucial when marketing technical products.
Fortunately, with the help of Wordtune, you have the advantage of being able to paste your blog content into the convenient browser extension for free.
By doing so, Wordtune will identify any sentences that may be difficult for readers to comprehend and suggest improvements.
Who Is For Grammarly?
Every Blogger, student, and entrepreneur needs Grammarly. It contains all the professional tools you need to perfect your eCommerce site's text. For audience retention, maintain a constant tone.
Grammarly Premium gives your team brand-aligned accounts. This version allows snippets and analytics.
Grammarly's enhanced proofreading features benefit bloggers and freelance writers. It makes writing more accurate, audience-friendly, straightforward, and brief.
The extensive explanations will help you avoid repeating the same error. Grammarly provides the greatest expert criticism to improve your writing.
Freelance Writers
Bloggers and freelance writers can greatly benefit from using Grammarly due to its advanced proofreading features.
This tool enhances your writing by ensuring accuracy, readability, clarity, and conciseness.
Additionally, Grammarly provides detailed explanations that help you understand and avoid recurring mistakes, thereby enabling continuous improvement in your writing skills.
With its top-notch professional feedback, Grammarly becomes an invaluable resource that aids in your journey to becoming a better writer.
Business Owners
Grammarly is an indispensable tool for every business owner.
It provides a comprehensive set of professional tools that are essential for enhancing the quality of the text on your eCommerce website, making it polished and flawless.
Moreover, Grammarly ensures that your content is error-free and maintains a consistent tone, which plays a crucial role in retaining your audience's attention and interest.
By subscribing to Grammarly Premium, you can equip your entire team with individual accounts, enabling them to adhere to the same brand tone and style.
This version also offers the advantage of creating snippets and accessing valuable analytics for further optimization and improvement.
Writers/Authors
As an author, it's crucial to tap into your creative mindset. However, once you've finished writing, it can be challenging to switch gears and edit effectively.
While your brain is still in a creative mode, you need to adopt a more analytical approach to editing.
One option is to enlist the help of a professional editor. They have the expertise to identify most mistakes, spot plot holes, and address any inconsistencies in your work.
However, it's not ideal for them to spend their time correcting minor grammar and spelling errors.
Instead, you can take advantage of Grammarly by pasting your work into it first.
Grammarly will catch most spelling mistakes, allowing your editor to focus on addressing more significant issues.
Now that we understand the purpose of Wordtune and Grammarly, let's compare the two.
What Can Wordtune Do?
Wordtune is a tool to assist you to change the way you say things so that they sound better. Let's look at how it's unique from other online tools for writing.
Tone Setting
Tone detection in Wordtune offers a feature that adapts to different contexts, distinguishing between formal and informal usage.
Both of these styles are frequently employed in various types of writing, ranging from personal essays to scholarly articles.
This crucial aspect of the comprehensive copywriting tool assists you in establishing a strong connection with your readers, appealing to them emotionally, practically, and intellectually.
Effortlessly adjusting the tone enables you to connect with your audience and achieve significant success.
Integration With Chrome And Word
Wordtune offers AI-powered writing assistance and is compatible with both Chrome and Word.
To install the Wordtune extension in Chrome, simply visit the Chrome Web Store and search for "Wordtune."
Once found, click on it to add the extension. By using Wordtune, you'll have access to a wider range of vocabulary and phrases, enhancing your writing experience.
If you prefer using Microsoft Word for Windows, you can incorporate Wordtune into the program. To do so, launch Microsoft Word and navigate to the Insert menu.
From there, select "Get Add-ins." Locate Wordtune in the available options and proceed to install it by following the prompts in the menu.
With Wordtune seamlessly integrated into your preferred writing platform, you can explore its capabilities to expand your language choices and enrich your writing style.
Rewriting Suggestions
Wordtune's editing tool offers an invaluable resource for individuals seeking to express their thoughts and ideas through writing.
Ideal for freelance writers, content sellers, and bloggers with a passion for creativity, this tool revolutionizes the process of finding fresh and improved ways to articulate one's thoughts.
Its advanced rewriting suggestions stand out as a standout feature, surpassing the capabilities of Grammarly.
Simply copy and paste your text into the program to receive prompt feedback and suggestions. Additionally, you have the option to highlight specific lines of text to gather insights and recommendations.
What Can Grammarly Do?
Grammarly has quickly become the standard for language-checking software because of how well it works. Let's take a look at everything that Grammarly has to offer.
Personal Dictionary
One of the standout features of Grammarly is its personal dictionary, which is available even in the free version.
If Grammarly's AI-powered writing tool repeatedly flags a specific term as misspelled, users have the option to include it in their personal dictionary.
For authors of imaginative works, inventing names and locations for their fictional worlds proves to be immensely helpful.
Moreover, this technique can also be applied to generate compelling content by incorporating company names and relevant keywords.
Plagiarism Checker
As a skilled writer, you have the opportunity to ensure the authenticity of your content by using Grammarly Premium.
This invaluable tool meticulously scans an extensive database comprising billions of websites and academic publications, effectively identifying any instances of duplicated content.
The significance of this function cannot be overstated, particularly for bloggers, academicians, and writers of all genres who heavily rely on the originality of their work.
Moreover, this tool serves as a catalyst for enhancing search engine optimization (SEO) and cultivating superior content that captivates readers.
Regular Reports
The weekly report is an exceptional feature of Grammarly, available in both its free and paid versions.
It offers users the opportunity to assess their progress, including the total number of words checked and the proportion of unique words used.
Moreover, Grammarly's AI technology enables users to edit the grammar and tone of their weekly progress reports, adding a sophisticated touch.
By understanding how to optimize these metrics, writers can enhance their skills over time and continue to grow in their craft.
Multiple Integrations
Grammarly's dependable features can now be accessed seamlessly within popular platforms such as Google Docs, Gmail, Word, and Slack, eliminating the hassle of switching between applications.
The Grammarly add-on is supported by major web browsers including Chrome, Safari, Firefox, and Microsoft Edge.
Additionally, there is dedicated desktop software available, along with a Word add-in for those who prefer a more integrated experience.
For writers seeking a streamlined workflow without the need for app switching, Grammarly presents an excellent choice. As you type, the tool provides immediate feedback by suggesting alterations and improvements to your writing.
Wordtune Vs Grammarly: Ease Of Use
Any editing tool should prioritize a clean user interface to enhance workflow, and Grammarly excels in this aspect.
Unlike other comprehensive proofreaders, Grammarly enables you to effortlessly create error-free content.
Its web editor facilitates quick comprehension of corrections and explanations through the right sidebar.
Additionally, depending on your settings, Grammarly offers remarkable tone detection features, enabling you to adopt a more formal or casual style as desired.
Premium users of Grammarly can benefit from advanced suggestions on redundancies, cliches, and tautologies.
Furthermore, Grammarly incorporates a state-of-the-art punctuation detector, which users can access to refine their writing.
However, Grammarly's performance as a Chrome extension can be challenging.
Some corrections may not appear in Google Docs, particularly suggestions for complex sentences. Thus, it is advisable to utilize the web editor for your content.
Wordtune, another user-friendly tool, is easily accessible across various platforms and assists in generating content that resembles human-like writing.
Similar to Grammarly, the entirety of the Wordtune website is designed to be intuitive. Simply input your text, and it will provide comprehensive sentence rephrasing.
Notably, Wordtune offers a convenient keyboard shortcut that enables automatic rewriting, saving valuable time.
Additionally, the tool's well-organized buttons located at the top of the interface eliminate any confusion regarding their respective functions.
Customer Support: Wordtune Vs Grammarly
Both Wordtune and Grammarly offer efficient customer support to assist users with their inquiries and enhance their overall experience. Let's delve into the details of their support services.
Wordtune provides a convenient messenger box on its FAQ page where users can ask questions, interact with customer service representatives, and provide feedback.
Typically, they respond within 24 hours, offering solutions to problems or considering how to improve based on the feedback received.
Queries and feedback can also be submitted via email, and users can expect a response within a day.
On the other hand, Grammarly takes a slightly different approach. When contacting their customer support, users are initially prompted to provide a summary of their issue.
Based on the summary, Grammarly directs users to relevant resources, such as their FAQ page, in an attempt to address the question.
If the matter requires personalized assistance, users are prompted to draft their query or feedback in a text box and submit it. In this case, users should anticipate a 24-hour response time.
By considering these aspects of their customer support services, users can make decisions about which platform best meets their needs.
Wordtune Vs Grammarly: Pricing Comparison
Wordtune pricing plans
Wordtune Premium provides its users with two different plans:
Wordtune premium: It will cost you $9.99 every month, which comes out to approximately $199.88 over the course of a year.
Wordtune premium for teams: Wordtune Plus for Groups and Teams Pricing for this plan is determined by the size of your organization in terms of the number of people participating. They recommend that you get in touch with the official Wordtune team.
Grammarly Pricing Plan
Unlike Wordtune, the free version of Grammarly comes with a number of useful tools. It can figure out the tone of a voice and fix spelling and punctuation problems.
But if you don't sign up for their paid plan, you won't be able to see everything.
Mainly Grammarly has two different paid plans: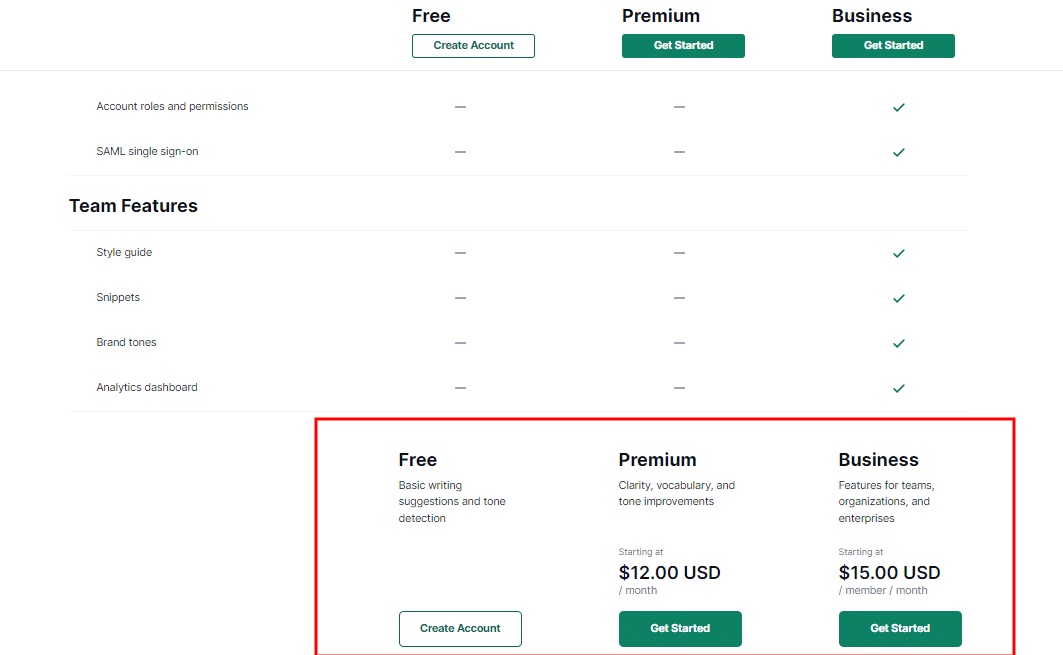 Premium plan: This plan costs $12/month. People often call a paid membership service with more bells and whistles than the free or basic level a "Premium Plan."
Packages like these are often offered by sites that sell software and services, like streaming sites, web hosts, and online colleges.
Business plan: This cost $15.00/month. The core of Grammarly's business approach is improving written communication within corporations.
Grammarly fix typos and grammar mistakes, as well as pointers for improving your writing style and growing your vocabulary.
Grammarly offers a massive number of its users regularly, to get instant and latest Grammarly deals, check out our article Grammarly coupon.
Conclusion: Wordtune Vs Grammarly
In sum, When it comes to online writing tools, Wordtune and Grammarly stand out as two exceptional options.
Both platforms offer a variety of valuable features that can significantly enhance your writing skills.
Using these tools is not only effective but also highly beneficial. It is worth noting, however, that if you find yourself in need of making a prompt decision, our heartfelt recommendation would be Grammarly.
Having personally used Grammarly for several years, we can attest to its reliability and effectiveness without encountering any issues.
Thanks to Grammarly, we have been able to save substantial time and effort in our writing endeavors.
Frequently Asked Questions
Is there a better tool than Grammarly?
ProWritingAid, WhiteSmoke, and Ginger are great alternatives to Grammarly if you need more advanced functionality. The greatest tools for translating and checking your work in multiple languages are LanguageTool and Reverso. => Just drop us a line if you'd like to see your suggestion included.
Is it worth paying for Wordtune?
Wordtune makes me ten times faster at writing. It lets me rewrite words in any way I want and makes them fit the style I choose. Value saving. I've tried a lot of apps like Wordtune, and this one is the best. I find that putting my thoughts into word music saves me a lot of time.
Can Wordtune and Grammarly work together?
Yes, Both Wordtune and Grammarly work well with each other. The free version of Grammarly can be used to fix mistakes in grammar and spelling. Wordtune lets you change the meaning of up to 10 words per day for free. So, you can use both their paid and free versions at the same time.
Is Wordtune good for academic writing?
If you are creating an official paper for an educational assignment, you should avoid using Wordtune because it just offers basic editing features. The situation is the same when you're just writing an ordinary post for your blog. You don't want Wordtune to turn it into some boring old academic paper, do you?
Is Wordtune good for paraphrasing?
Everyone who publishes their writing online should check it out. It is now one of the most effective AI techniques that can be used. I tried over twenty and a half dozen different programs for writing articles or paraphrasing, but WordTune was the only one that was successful.
Is Grammarly worth the hype?
Whether or not you should pay for Grammarly depends on what you need it for. If all you want is to get better at writing, the free plan should be enough. But Grammarly Premium is a must-have if you are a professional writer or run a business that values clean, consistent writing.
Is Wordtune good for students?
Wordtune helped my sentences become more concise, intelligent, and sharp. While I was writing, it was like having my favorite English teacher improve my writing, sentence construction, and rephrasing my views on a one-to-one basis. This was a very enjoyable experience.
Why is Grammarly the best?
Grammarly Premium compares written work to a database of over 100 million previously published works to detect duplicate content. You can appropriately attribute the information by using the included links. With Premium, you can be confident that any written work you submit is entirely unique.
Is WorTune Editor Good?
Wordtune is an invaluable tool for me as it allows me to effortlessly transform sentences into my desired style. Not only does it significantly enhance my writing productivity by a whopping 10 times, but it also offers a wide range of alternative phrasings to choose from. It is undeniably worth holding on to this incredible resource.
Is Grammarly 100% accurate?
Yes, it is accurate for basic spelling and grammar errors. Moreover, its suggestions are more precise compared to other writing applications. It can rectify instances of passive voice, improve diction, enhance writing style, and determine appropriate comma placement.