Grammarly is a great useful tool for checking grammar and one of the best assistants for proofreading your documents automatically with amazing features like scanning your text for common errors incorrect grammar, improper punctuation, and style issues.
The services are really beneficial to level up your writing skills, but sometimes there is a need to remove something you typed mistakenly, as well as restore something you deleted accidentally.
In such cases, you might be curious if Grammarly has an undo button integrated into its program.
Here in this post, I have created a fruitful guide on How To Undo On Grammarly or Does it?
How do you undo writing in Grammarly?
The Grammarly tool is really great and helpful for both native English speakers and non-native speakers of the language. However, it is unavoidable for all of us to sometimes make errors in writing.
When such mistakes happen, you think "How can I reverse the effects of Grammarly?" Fortunately, rectifying the problem is quite simple.
To perform an Undo in Grammarly Windows computer user can simply press the "control" and "z" keys together. Ad if you are using a Mac then you can do this by pressing the "command" and "Z"
How To Undo In Grammarly? (Recent Typed Text On Mac Or Windows)
To undo the recently typed text in Grammarly on Mac or on Windows can be different and depends upon the platform you are using.
For example, in Microsoft Word, you can use CTRL + Z together, or else you can also select the "undo" option from
You can do this as many times as you want by holding down the "Command" key and pressing "Z," you may do CMD Z on a Mac. You can use this command in Grammarly to delete recently entered content.
While using Google Documents with the Grammarly Chrome plugin, you can use CRTL + Z on Windows or CMD Z on a Mac.
Grammarly is a popular Google Chrome extension among people launched by Grammarly.com, which you can download for different platforms.
Before utilizing it, don't forget to enable it. Grammar, spelling, punctuation, and style errors can be fixed in the free version, while a plagiarism checker is included in the premium version.
Use CRTL + Z on Windows or CMD Z on Apple devices to correct mistakes.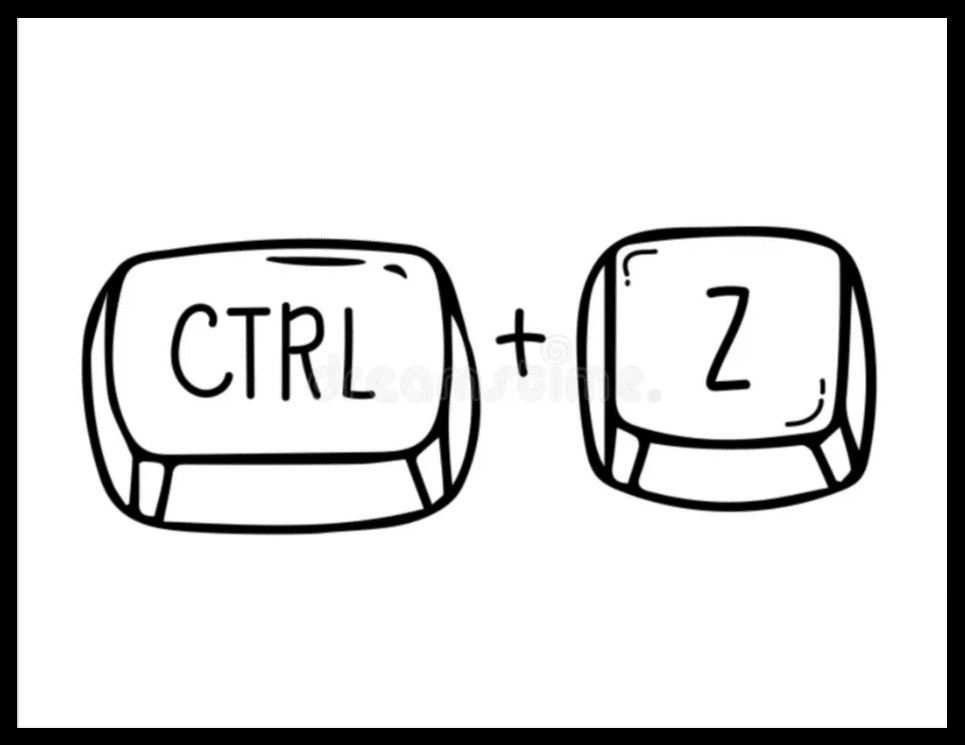 How does Grammarly's undo function work?
I tried Grammarly's undo tool a few times, and I believe it's just replacing the word by putting it in.
You can use the undo option in places like WordPress Editor and Google Docs (when Google Docs is operating properly, that is).
But the problem remains, I believe your computer's system identifies it as a paste, similar to when you press "ctrl" + "v," and that is why the system knows how to undo your Grammarly mistakes.
Can Grammarly Recover Deleted Text?
If you accidentally delete a paragraph in Grammarly and want to undo the action, don't worry! Here are easy steps you can follow to get back your deleted content.
Although Grammarly doesn't have a dedicated undo button for deleted paragraphs, you can follow the simple steps mentioned below.
Check the "Recycle Bin" or "Trash": To make sure you can check if Grammarly is temporarily storing your deleted content in a folder look for "Recycle Bin" or "Trash" in its Interface to easily restore the paragraphs.
Utilize your device's undo function: If you recently deleted the paragraph and haven't navigated away from the Grammarly editor, you can try using your device's general undo function. Simply press "Ctrl+Z" on Windows or "Cmd+Z" on Mac to revert the deletion. These keyboard shortcuts will work in almost every text editor, including Grammarly.
Retrieve a previous version: If you have saved your content before the deletion, then there is a chance that you can restore an older version of paragraphs. Also, you can Look for an autosave feature in your document so that you can save a backup copy locally or on cloud storage.
What Else Does Grammarly Have To Offer?
Grammarly also offers a 20% discount on its premium plan students can find this very useful. make sure to try Grammarly Pro if the free version if been helpful to you.
If you write as often as I do, I think you'd find the premium edition incredibly useful with all of the added features.
If you would like to know more about Grammarly free or premium, read our article Grammarly free vs premium.
Conclusion: How To Undo On Grammarly?
Overall, Even though Grammarly Editor has a modern touch, it does not have an undo function. Still, you can undo it in the app just like you can in other text fields.
After you become familiar with the basic keyword shortcuts, it will be easy for you to write, you can make your document perform undo anytime by pressing Ctrl + Z if you have made any typing mistakes.
Frequently Asked Questions
Is there a back button on Grammarly?
With Grammarly's premium or free edition, you can undo your most recent typing by pressing CTRL Z or CMD-Z.
How do I undo a suggestion on Grammarly?
Click the trash can icon to get rid of any suggestions that aren't helpful. If the idea can be turned off, you'll see a button that says Turn off suggestions like this. Click it to turn off the suggestion.
Where is the undo button on pages?
To undo the last action you did, choose "Undo" from the "Edit" menu at the top of your screen or press Command-Z on your keyboard. On the other hand, you can choose "Redo" from the "Edit" menu or use the keyboard shortcut Command-Shift-Z to undo what you just did.
Does Grammarly store previous documents that you corrected?
Grammarly stores your work that you upload to its online text editor on American servers so that they can check it for problems. But as soon as you erase it from your account, it's gone forever.
How to undo in Grammarly on iPhone & Android?
Launch the Grammarly mobile app, open your document, click the "History" button (which is frequently a clock icon), select the appropriate version from the list, and then confirm to revert your text to that version to undo changes.