The answer is no. Grammarly is never cheating. Before I address this issue further, it's crucial to explain Grammarly, since not every student knows it exists.
Grammarly claims that after students use it, 98% of them get higher grades.
Grammarly is an online software that helps students proofread reports and assignments.
It helps students edit their work and offers ideas to make sentences compact, clear, and easy to read.
You can now see why people argue about "Is Grammarly cheating". It gives students a real edge over other students who don't know about it or how to use it.
Students who use Grammarly get better grades. There's a free version of Grammarly that students can use to test it out.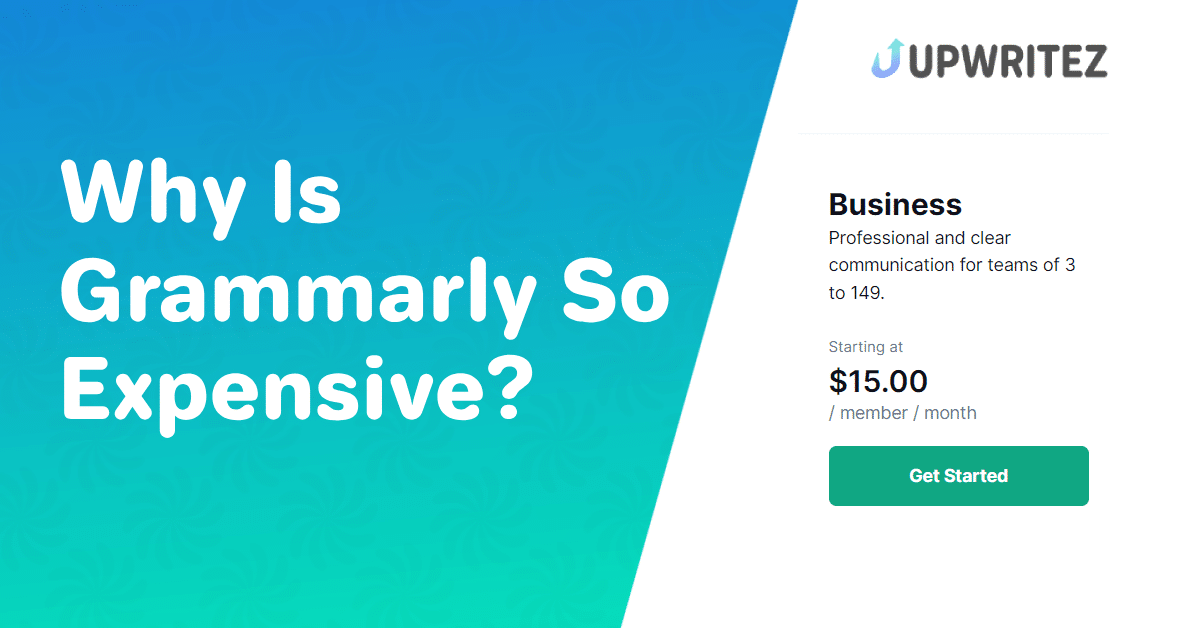 What Is Grammarly?
Grammarly is a writing assistant that job seekers, writers, and other professionals can use to check and edit their work.
When rewriting their work, students can use Grammarly for more than just checking for spelling errors.
Since the software offers very beneficial suggestions on how to improve the clarity, conciseness, and readability of your sentences, it is a game-changer for many pupils.
A popup with recommendations about how to improve a word will appear when your cursor is over one that has a line across it.
The algorithms used by Grammarly not only highlight errors but also problematic sentences and propose ways to make them better.
Grammarly will ensure that your work is free of errors and will make recommendations to improve your writing.
Is Grammarly Cheating?
The answer is apparent, as Grammarly does not support cheating. Teachers, academics, and universities recommend Grammarly to students.
| What Can Do | What Can Not Do |
| --- | --- |
| They can help you see which lines you might want to change. | They are not always capable of producing correct grammatical output. |
| They can tell you what changes you might want to make. | They can't just change what you've written. |
| They let you decide if you want to change a sentence. | They have no authority to direct your content. |
Grammarly isn't cheating because it just aids in proofreading and doesn't supply writing or typing suggestions. It offers no tips to improve grades. Grammarly can't automatically edit papers, thus it's not cheating.
Grammarly only highlights unclear sentences. It offers suggestions for improving spelling and grammar.
As an online tool, Grammarly can't answer assignment questions nor guarantee clean or excellent grammar.
As such, it is evident that the use of Grammarly cannot qualify as cheating.
Grammarly can't answer your queries. Its algorithm can only make your writing clearer.
The algorithm can't think for students. If you don't respond to Grammarly's suggestions, it won't make the adjustments. You choose to change.
You haven't paid someone to write your paper when using Grammarly. Cheating occurs when college students use essay writing services.
When using Grammarly, no writer will aid you. This makes Grammarly honest.
What Does Grammarly Do For Students?
According to a Grammarly poll, 98% of students who use it say it helps them improve their scores and spot weak writing habits, and rectify them.
Regular use shows this is well-supported. Students who revise and reread their work improve tremendously with practice.
Students that type tend to get their thoughts down fast and don't revise as they write.
This is a fantastic technique for fluid thought processes, but it causes many faults that can be overlooked on a computer screen. Grammarly catches mistakes and lets students focus on their ideas before editing.
Regular use of the software helps improve tone and increase confidence across writing assignments. Students must proofread their writing to accept or reject ideas and improve the tone.
This affects other writing as they get more comfortable spotting errors. This speeds up the writing process because students can rapidly discover and rectify problems.
Why Is Grammar Important?
I always emphasize to my students the significance of their writing, as it often serves as the initial impression for prospective employers, universities, professors, or even potential romantic interests.
Whether it's cover letters, resumes, emails, or text messages, all forms of written communication are important.
If your writing contains numerous errors, it may inadvertently suggest to the recipient that you don't value the importance of good language skills.
By using Grammarly, you can effectively convey your message and establish a positive reputation.
From my own experience, individuals who write with clarity and conciseness are perceived as trustworthy and ethical. They excel in interviews and are highly regarded for their post-graduation careers.
What Does Grammarly Do For Teachers?
Grammarly is not limited to just students; it's a valuable tool that anyone can use to enhance their writing, whether at home or in the workplace.
Personally, I find it extremely useful. However, for professors, it serves an even greater purpose in the classroom. By demanding its use or using it directly to evaluate student work, professors can save time and provide more personalized feedback.
Considering the increasing class sizes and the growing number of students falling behind, it's crucial to explore any means that empower students to take charge of their academic growth.
Moreover, Grammarly's effectiveness ensures that no time is wasted.
When grading papers that have been checked with Grammarly, teachers can focus more on the content and ideas presented in the paper.
This allows them to dedicate their attention to the substance of the work, rather than getting caught up in grammatical errors or stylistic issues.
Unexpectedly, Grammarly also provides teachers with a quick visual representation of areas that require their attention.
This additional feature allows them to identify specific aspects of the writing that need improvement, which can be tremendously helpful.
By using Grammarly, teachers can easily spot students who struggle with sentence structure or have difficulty with basic writing conventions.
This insight can shed light on potential language barriers, learning challenges, or inadequate practice of skills from previous grades.
Overall, Grammarly serves as a valuable aid in helping both students and teachers enhance their writing abilities and achieve better educational outcomes.
Advantages Of Using Grammarly
Grammarly makes your work sound professional even if you can't write well
Grammarly can help bloggers, copywriters, content marketers, authors, teachers, or academics detect plagiarism in student papers, and business professionals create proper presentations, reports, social media postings, or emails. Students and those who write in English can improve with Grammarly
If you pay for the premium edition, you'll get editing recommendations and plagiarism-checking features. Your paper will be error- and plagiarism-free
Grammarly's premium version is not that expensive. Grammarly is worth the monthly cost due to its useful features. Monthly subscriptions cost $30, while quarterly subscriptions cost $20 monthly and $60 An annual subscription costs $140($20 monthly)
If you can't afford Grammarly Premium, use the free version. Premium services like plagiarism-checking and advanced suggestions are unavailable.
Disadvantages Of Using Grammarly
Grammarly lacks the ability to provide personalized comments or explanations for its corrections and suggestions, unlike a human writer would.
These recommendations are generated by an automated tool, which means they may not always be perfect.
While Grammarly is effective for shorter texts, it may struggle with sentences that include non-dictionary words. For longer works, such as novels, it is advisable to seek the assistance of human proofreaders who can offer more comprehensive feedback.
Additionally, it's worth noting that accessing Grammarly's premium services requires payment.
The free version has limited features, so if you want to fully use the service, it is recommended to invest in the premium version.
Where Doesn't Grammarly Excel?
Grammarly is not a tool that will do all the work for you when it comes to writing. Instead, it serves as a writing assistant, offering suggestions on how to fix any issues it detects.
It's important to understand that Grammarly isn't designed to help you generate ideas or content to improve your grades.
When using Grammarly, any modifications it suggests for your paper or essay require your approval. It doesn't implement changes on its own.
Furthermore, it's crucial to note that Grammarly isn't a means to cheat on tests since it doesn't provide answers.
Although Grammarly is a helpful tool, it cannot replace the role of a human proofreader in reviewing your work.
It should be regarded solely as a tool, as it may not identify every mistake or misspelling, and its grammar suggestions may not always be accurate.
Therefore, it's still necessary to proofread your writing to ensure it is easily comprehensible, grammatically correct, and logical.
Grammarly can aid in identifying mistakes in your writing, but it shouldn't be relied upon as the sole method for error detection.
Final Thoughts
In summary, Certainly, Grammarly is not cheating.
While Grammarly can be a helpful resource for detecting and fixing grammar and spelling mistakes, it shouldn't be solely relied upon as a replacement for learning and comprehending grammar rules.
Using Grammarly as a learning tool can be valuable, but relying on it entirely without actively interacting with the language may restrict personal progress and hinder growth as a writer.
Frequently Asked Questions
Would using Grammarly be considered cheating?
Most teachers and universities think that using a grammar checker to find mistakes is not cheating. Most experts say to use a plagiarism checker to make sure your work is original. This means that most people don't see it as cheating when you use Grammarly.
How trustworthy is Grammarly?
Yes, it is. Grammarly can be used without worry when it comes to the HIPAA Security, Privacy, and Breach Notification Rules.
What are the risks of Grammarly?
Many users worry about their privacy because Grammarly can read the text they type in. The online editor doesn't keep track of everything you type. Instead, it only keeps track of the ideas for improvement. Don't worry about putting information like URLs, passwords, and credit card numbers in places that aren't safe.
Related Read: